Dandie Dinmont Terriers
45 Years of Breeding Excellence
Dandie Dinmont Rescue League
People occasionally inquire whether there are any dandies available due to being in a "rescue" situation. Fortunately, there are very few rescue dandies looking for a "forever home" .
However, when a dandie is in distress, it can count on the Dandie Rescue league to come to its aid.

Learn more here>>>>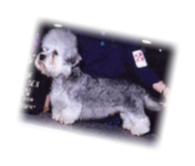 Don't know much about Dandie Dinmont Terriers except that they're really cute. Learn more by checking out the information on our History page.
Trying to find a reputable breeder? Not sure what questions to ask? Check out the How To Find a Dandie and
the Questions to Ask a Breeder pages.
Don't think contracts are necessary - think again. The purpose of a contract is to protect you, the dog and the person you are acquiring the dog from. Check out our Contracts Page to see the types of items a contract should cover.
Welcome to Montizard Dandie Dinmont Terriers
the home of award
winning Dandie Dinmont Terriers
For 45 years,

OTTERHOUNDS
Otterhounds are big dogs with a rough coat and a classic shaggy face. They have bushy eyebrows and a wide head. And a beard especially made for holding the water they drink!!!
The most common color is black and tan, but they can be found sporting a variety of different color combinations.
For centuries, Otterhounds were bred to be pack animals and this has resulted in a good-natured dog that doesn't look for trouble.
Their feet are webbed for swimming. A naturally excellent swimmer, these dogs can swim for miles and enjoy spending time in the outdoors.
TOOTLES WANTS
Inspired by Ch. Montizard's Toot-A-Loo
For more information visit www.booksbydoug.com to see my books and learn how I can help you self-publish your books. Any kind of book…novels, memoirs, family history - whatever you wish.
Amir was an Anatolian Shepherd who stood out in the show ring and excelled as a working livestock guardian dog. He was, simply, the most incredible dog I have ever known
This is his story
LEARN MORE HERE >>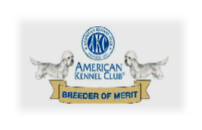 Copyright © All rights reserved. Made By Serif. Terms of use | Privacy policy
Leadership Lessons Learned in Dog Obedience School
Leadership Lessons Learned in Dog Obedience School takes a fun but informative look at the skills required to be an effective leader, and answers the tough leadership question, "What would a dog do?"
While we should not treat employees like dogs, we can learn a great deal about creating a motivating work environment by applying dog training lessons to the work place. Treating a dog right - treating a person right - there's not much difference.