Dandie Dinmont Terriers
45 Years of Breeding Excellence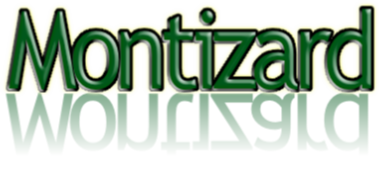 Dandie Dinmont Breed History
Dandie Dinmonts are unique in a number of ways.
For example, did you know that the Dandie Dinmont Terrier is the only breed of dog named after a character in a book? That was a question on Jeopardy many years ago!
Did you know that the Dandie Dinmont has been around for over two hundred years?
Did you know that Dandies come in two basic colors - mustard and pepper?
The Dandie Dinmont Terrier was bred from selected specimens of the rough native terrier of the Border hunters between England and Scotland during the late Seventeenth century. In fact, the Dandie is said to be the oldest breed of terrier, first being recorded as a distinct breed in 1700.
He shares a common heritage with the other short-legged, rough-coated terriers breeds, i.e., Scottish, Cairn, West Highland White and Skye Terriers. A direct line of these dogs descended to the farmers in the Teviotdale Hills where Sir Walter Scott chanced upon them and made them famous in his popular novel, Guy Mannering, published in 1814.
In it the character "Dandie Dinmont, a farmer, kept the immortal six, Auld Pepper, Auld Mustard, Young Pepper, Young Mustard, Little Pepper, and Little Mustard, named for the two distinctive colors of the breed. After Guy Mannering achieved popularity, so did the little terriers now known as Dandie Dinmont's Terriers". Sir Walter described their pluck: "I have them a' regularly entered, first wi' rottens, then wi' stoats (weasels), and then wi' the tods (foxes) and brocks (badgers), and now they fear neathing than ever cam' wi' a hairy skin on 't."
The Dandie Dinmont is unique in shape. Unlike the average terrier there are no straight lines, from the rounded dome of his head and huge expressive eyes to the gentle curve of his body. His eyes are probably his most distinctive characteristic. Even 100 years ago the Dandie was described as "grave, with deep-set, melancholy eyes as of a nobleman in disguise, large visage, shaggy, indomitable".
The Dandie's courage is another of its hallmarks. In the mid 1800's, in some quarters, a Dandie's courage was tested by matching it against two badgers simultaneously. But they are not "feisty" like many of the terrier breeds. The Dandie combines the self-confidence and pride of a terrier without having a high-strung temperament. They will amaze you with their intelligence, but frustrate you with their stubbornness. Simply put, the Dandie is quite unlike any other terrier breed. As Sir Walter Scott wrote, "he evolved from the Scottish hillside, the gray mists forming his body, a bunch of lichen his topknot, crooked juniper stems his forelegs and a wet bramble his nose."